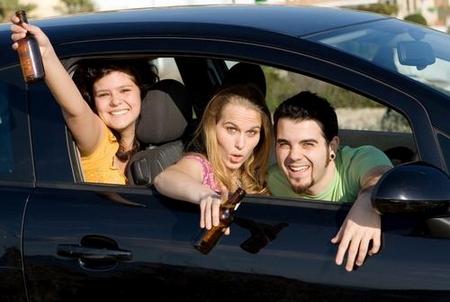 As the school year draws to a close, young people across the country look forward to spring and summer seasons. Graduation parties, holiday picnics, and simply spending time with friends offer many teens a well-deserved break from the stress of school. Many teens, however, will choose to celebrate with alcohol, which can not only be dangerous, but is also illegal in Illinois. Some, after drinking, will get behind the wheel of a car, putting them at increased risk of injury and prosecution under the state's Zero Tolerance Law.
Zero Tolerance and DUI
The Illinois Zero Tolerance Law makes it illegal for an individual under the age 21 to operate a motor vehicle with any trace of alcohol in his or her system. A person caught driving with a blood-alcohol content (BAC) of greater than 0.00 percent may be charged under the state's Zero Tolerance provisions. A first offense will result in a three month suspension of driving privileges, and a subsequent offense carries a one-year suspension. Refusal to submit to BAC testing can result in the penalties and suspensions being doubled.
...