3030 Salt Creek Lane, Suite 120
,
Arlington Heights, IL 60005
Rolling Meadows Estate Planning Attorney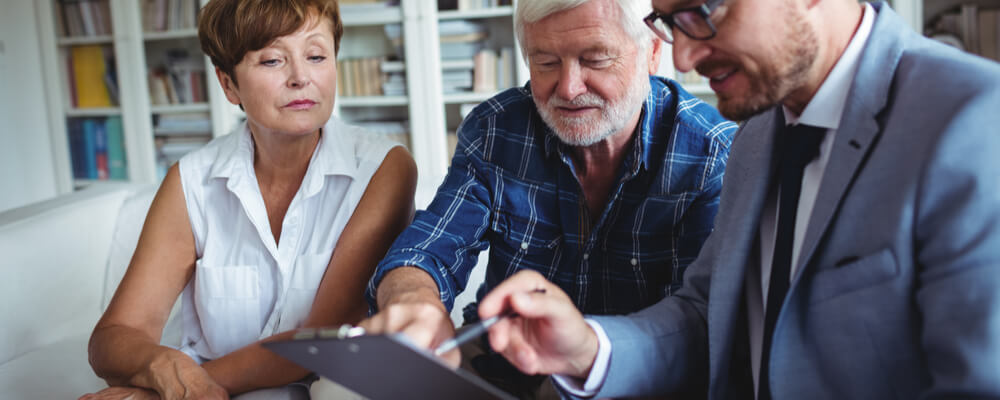 Arlington Heights Estate Planning Lawyer for Wills, Trusts, and Powers of Attorney
Estate planning is an uncomfortable subject for many people, as it brings to mind the fact that at some point, you will no longer be able to manage your own affairs. However, avoiding or putting off the creation of a comprehensive estate plan can put you and your family in a difficult position if the unexpected happens. On the other hand, being proactive with your estate plan can help you prevent future hardship and uncertainty regarding your health, your assets, and other important matters.
Fortunately, estate planning does not have to be a difficult process, especially when you choose to work with an experienced estate planning attorney. At the Law Offices of Donald J. Cosley, we have more than 20 years of legal experience, and we can help you understand the different elements of an estate plan and determine which of them are most important for you.
Why Do I Need an Estate Plan?
You may think that you are too young to need an estate plan, or that you do not have enough assets to make an estate plan necessary. Or, perhaps you assume that your assets will pass on to your family even without an estate plan in place. While these feelings are common, they overlook important aspects of estate planning that provide valuable benefits both during your lifetime and after your death, especially when it comes to maintaining greater control over your affairs.
Starting your estate plan early on helps to ensure that you have plenty of time to get your affairs in order, and to adapt as your life situation changes. Estate planning can help you protect your assets now and control their distribution to your heirs and beneficiaries in the future. It can also help you ensure that you get the healthcare you need and want throughout the rest of your life, especially if you become incapacitated.
Estate Planning Services in Illinois
Attorney Donald J. Cosley can assist in the creation of a wide range of estate planning measures. Some of the services we provide include:
Wills - A last will and testament provides directions for the distribution of your assets to your heirs and beneficiaries during the Illinois probate process, rather than leaving these matters in the hands of the state. In your will, you can also name an executor to manage the administration of your estate, as well as nominate a guardian for your minor children.
Living trusts - A revocable living trust provides even greater control over the distribution of your assets after your death. Assets held in a trust are exempt from probate, and in the case of a living trust, you are still able to access your assets, adjust the provisions of the trust, and add or remove beneficiaries while you are alive.
Powers of attorney for property - A power of attorney for property allows you to name a trusted individual to take control of some or all of your financial affairs. Durable powers of attorney are especially useful in the event you become incapacitated and unable to make financial decisions on your own.
Powers of attorney for healthcare - You may also choose to establish a power of attorney granting a person the authority to make decisions about your health care and treatment in the event of your incapacitation.
HIPAA releases - The Health Insurance Portability and Accountability Act (HIPAA) provides important privacy protections regarding information about your health. It is often beneficial to include a HIPAA release in your estate plan to allow your family or your healthcare power of attorney to access this information for the purposes of making informed decisions about your care.
Contact a Palatine, IL Estate Plan Lawyer
If you have questions about your estate plan, or you need assistance with the creation of a will, trust, power of attorney, or any other estate planning document, we can help. Contact us today at 847-253-3100 to schedule a free consultation. We serve clients in Rolling Meadows, Arlington Heights, Palatine, Schaumburg, Barrington, Barrington Hills, and the surrounding areas.