1855 Rohlwing Road, Suite D
,
Rolling Meadows, IL 60008
Arlington Heights Postnuptial Agreements Attorney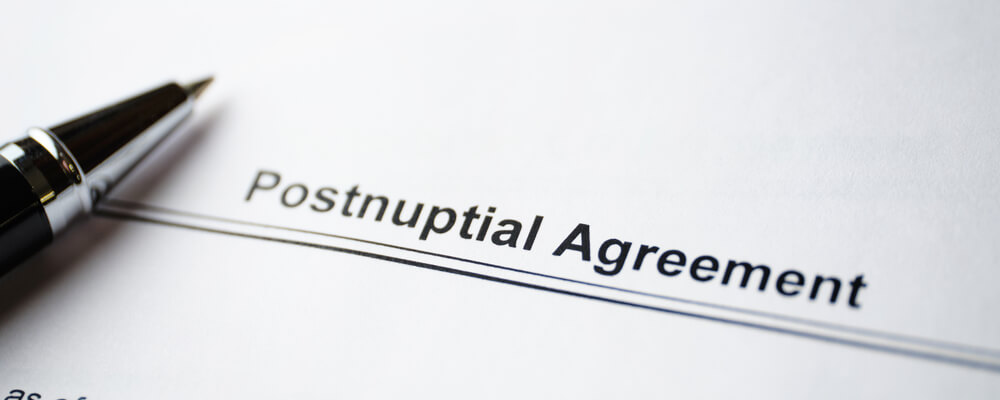 Schaumburg Divorce Lawyer For Postnuptial Agreements
Postnuptial agreements are very similar to prenuptial agreements in that they also protect each spouse's rights with regard to non-marital property. There can be a number of different reasons that couples may choose to prepare this type of agreement after they are married. In many cases, postnuptial agreements come about when couples remarry later in life.
Postnuptial agreements can be used to accomplish many different goals. An experienced Palatine postnuptial agreements attorney can provide sound advice regarding what a postnuptial agreement can do for you and how to go about preparing one. At the Law Offices of Donald J. Cosley, we have helped countless Illinois clients prepare comprehensive postnuptial agreements designed to address a variety of unique requirements.
Helping You Reach Your Goals With Postnuptial Agreements
Many of the clients we represent develop postnuptial agreements as part of a larger estate planning effort. People who remarry in their later years frequently want to ensure that there are no disputes regarding the property that spouses want to pass on to their children. A postnuptial agreement can provide the protection each spouse needs to be able to pass his or her assets on to a beneficiary without objection.
When you hire our firm, we take the time to fully understand your goals and the reasons for creating the postnuptial agreement. We draft the agreement in a way that clearly communicates both spouses' intent, documents the assets that each person maintains as non-marital property and, when appropriate, includes terms regarding distribution of assets.
Speak To Barrington Postnup Attorney
Contact our office today to discuss your prenuptial agreement questions with an experienced Illinois attorney. From our offices in Rolling Meadows, the Law Offices of Donald J. Cosley represents clients throughout Palatine, Barrington, Schaumburg, Arlington Heights, and Rolling Meadows. Call our office at 847-253-3100 or contact us via email. We always offer all new clients free initial consultations.