3030 Salt Creek Lane, Suite 120
,
Arlington Heights, IL 60005
Arlington Heights Divorce Lawyer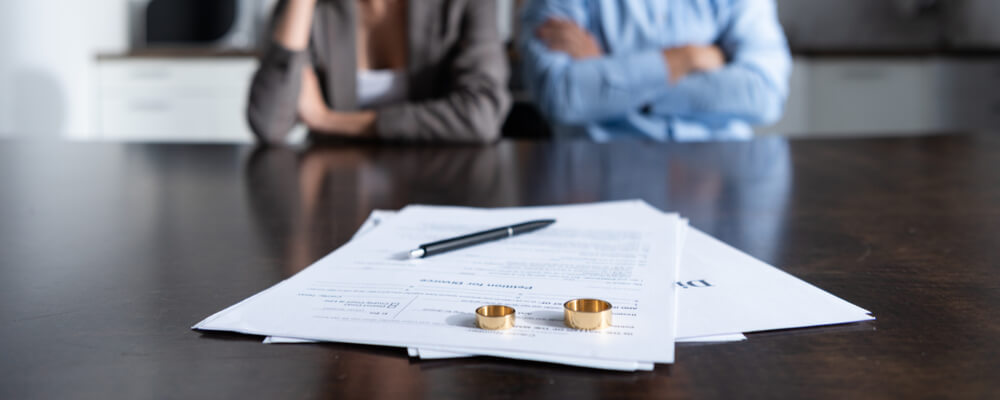 Barrington Divorce Lawyer for Alimony and Child Custody Cases
A divorce can be an emotionally and financially trying time for both spouses. It can also be looked at as an opportunity to make a fresh start and lay the groundwork for a more stable future. At the Law Offices of Donald J. Cosley, we understand the importance of handling the legal matters of a divorce as deftly as possible, to get results for our clients and their children.
Are you facing a divorce and in need of the help of a qualified family law attorney? Contact us today to speak with an experienced Arlington Heights, Illinois attorney. We can be reached online or by phone. Call our Arlington Heights office locally at 847-253-3100.
Divorce Help From a Schaumburg Family Law Attorney
A divorce carries with it a wide range of legal hurdles and complications. The danger is that if any one of these aspects is handled improperly, it could cause setbacks that haunt you for many years to come.
At the Law Offices of Donald J. Cosley, we represent clients through all aspects of divorce proceedings, including:
When possible, we help our clients find amicable resolutions through negotiation and mediation. Attorney Donald J. Cosley is an experienced litigator, but he is always prepared to fight for his clients' rights in court.
Contact an Experienced Palatine Divorce Attorney Today
Are you struggling with divorce, child support, or spousal support? Contact us or call us today at 847-253-3100 to speak with an experienced Illinois family law attorney. We represent clients throughout Schaumburg, Arlington Heights, Palatine, Barrington, Rolling Meadows, and the surrounding areas. We offer all clients free initial consultations.