1855 Rohlwing Road, Suite D
,
Rolling Meadows, IL 60008
Arlington Heights Prenuptial Agreements Attorney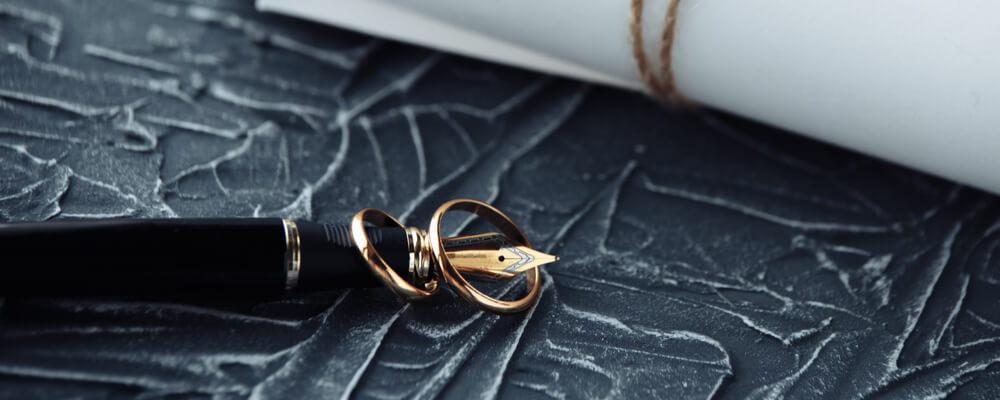 Palatine Marital Agreements Lawyer for Prenups
A prenuptial agreement can be an extremely useful tool for couples that wish to protect their personal property rights prior to marriage. While some may see these types of agreements as showing a lack of faith in the long-term viability of the relationship, it provides the best protection to each spouse with regard to maintaining control of non-marital property in the event that the marriage should end in divorce.
At the Law Offices of Donald J. Cosley, our Rolling Meadows prenuptial agreements attorney understands how sensitive the topic of prenuptial agreements can be. However, we also know how important they can be in the context of a divorce proceeding, should one ever become necessary. Having each spouse's non-marital property clearly identified in a prenuptial agreement can save untold amounts of time and money that would otherwise be spent arguing over who owned what prior to the marriage.
Reliable Rolling Meadows Pre-Nup Attorney
In addition to protecting non-marital property, many couples use prenuptial agreements to document their agreement regarding what will happen if the marriage ends in divorce. Some of these considerations may include spousal support, child support and guardianship. We have extensive experience with drafting and review of prenuptial agreements involving even the most complex high-asset marriages.
The language used in a prenuptial agreement is extremely important. If there is any room for interpretation, it is possible for a good attorney to dispute its intent. When we prepare a prenuptial agreement, we use language that is as ironclad as possible. If your spouse's attorney prepared the agreement, we will conduct a thorough review and point out any terms that could leave you vulnerable in the future.
Contact a Dedicated Barrington Prenup Attorney
Contact our office today to discuss your prenuptial agreement questions with an experienced Illinois attorney. We serve clients throughout Palatine, Schaumburg, Arlington Heights, Rolling Meadows, and Barrington. You can call our Rolling Meadows office locally at 847-253-3100 or contact us via email. We offer all new clients free initial consultations.