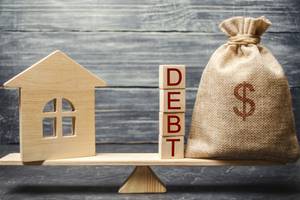 During the divorce process, couples may struggle with how to divide many of their marital assets, including the marital home, investments, and retirement accounts. An equitable distribution will involve give and take and both sides will value certain assets over others. However, many will overlook the marital debts that they have incurred and the importance of distributing them fairly. Both parties must work together to account for all debt before or during the divorce process.
Common Types of Marital Debt
In Illinois, debt incurred by either spouse during a marriage is considered marital debt, unless specified in a prenuptial or postnuptial agreement. This includes debt and loans in both spouses' names and taken on by just one spouse. Debt that was incurred before the marriage is not typically considered marital debt. Common forms of martial debt are:
Home mortgages – This can include mortgages for homes purchased together or a mortgage that was refinanced during the marriage.

...