1855 Rohlwing Road, Suite D
,
Rolling Meadows, IL 60008
What Debts Must Be Divided in an Illinois Divorce?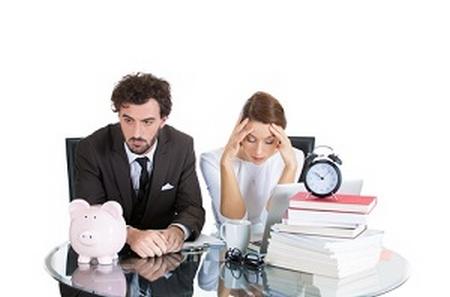 Often, one of the most challenging aspects of the divorce process is dividing financial assets and obligations from one household into two. Assets such as the marital home, businesses, and retirement accounts may be highly sought after by both spouses, but it is important not to overlook the impact of dividing marital debts. As you prepare for your divorce, you should take a thorough inventory of all of your outstanding payment obligations and consider the best way to distribute them fairly.
What Is Considered Marital Debt in Illinois?
In most cases, any debts incurred by either spouse during the marriage are considered marital debt, whereas debts incurred before the marriage or after a legal separation are considered non-marital. Marital debt can come from loans for which both spouses are listed as borrowers, or loans in the name of one spouse only. Some of the most common forms of marital debt include:
Home mortgages, when financing or refinancing has occurred during the marriage, even if only one spouse is listed as the owner
Vehicle loans, for cars purchased by either spouse during the marriage
Student loans, for continuing education during the marriage, especially if the purpose of the education was to increase the family's earning potential
Business loans, for family businesses and businesses owned by one spouse only
Credit card debt, regardless of the name on the account or the spouse who made the associated purchases
All of these marital debts must be distributed equitably during the divorce process, meaning that both spouses will likely continue to have some level of obligation to creditors.
Helpful Debt Division Strategies
In order to prevent a situation in which one or both spouses are disproportionately affected by debt after the divorce, there are some useful strategies you can pursue. If a debt is relatively minor or if you have few payments remaining, you may consider paying off the debt before the divorce is finalized. You can also negotiate with your spouse so that one of you takes on fewer debt obligations while also retaining a smaller portion of your marital assets. For any debts that remain after your divorce, they should be refinanced, if possible, to ensure that the appropriate spouse's name is listed on the loan so that creditors cannot pursue payment from the other spouse.
Contact an Arlington Heights Divorce Attorney
At the Cosley Law Office, we have over 20 years of experience helping clients with the divorce process, and we can guide you through the challenges of dividing marital assets and debts to ensure that the outcome is fair to you. Contact a Rolling Meadows divorce lawyer today at 847-253-3100 to schedule a free consultation.
Source:
https://www.ilga.gov/legislation/ilcs/documents/075000050k503.htm