1855 Rohlwing Road, Suite D
,
Rolling Meadows, IL 60008
How to Prepare for a Contested Divorce in Illinois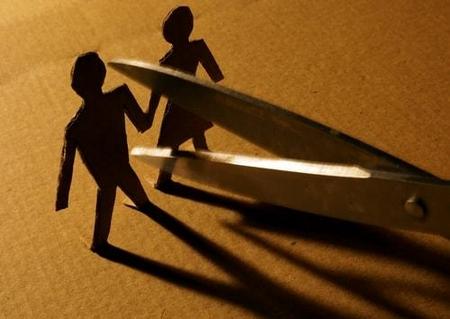 There are two types of divorce in Illinois: contested and uncontested. A couple is undergoing an uncontested divorce when they are able to come to an agreement about major divorce issues such as property and debt division, spousal support, and the allocation of parental responsibilities. When divorcing couples are not able to effectively discuss these issues and come to an agreement either on their own or through mediation, they may require court intervention. Divorces such as these are referred to as contested divorces. If you have a feeling that your divorce will not be amicable or cooperative, there are several things you can do now to help yourself prepare for the contested divorce process.
Educate Yourself About the Illinois Divorce Process
Human nature often makes us afraid of things that we do not understand. If you are planning to end your marriage through divorce, one way you can help prepare yourself is to start learning about the divorce process in Illinois and what to expect. Reducing the number of surprises you will encounter is one way to make the divorce process less intimidating. In Illinois, most contested divorces involve some or all of the following steps:
The petitioner files the petition for dissolution of marriage with their local family court;
The respondent, the other spouse, responds to the petition;
Spouses hire competent divorce attorneys;
Information is gathered about the relevant facts of the case during "discovery";
Pre-trial legal motions and hearings are held;
Spouses and their legal counsel negotiate and propose settlements;
The court trial; and
Appeals.
Gather Relevant Financial Documents
Many of the divorce issues which a contested divorce hinges on involve finances. It is important that you begin to organize your finances and make copies of relevant financial documents – especially if you are not up to speed about your current financial circumstances. Gather financial records including:
Income tax returns;
Checking and savings account statements;
Recent pay stubs;
Investment account statements;
Retirement account statements;
Credit card statements; and
Ledgers for any personal loans, auto loans, and your mortgage.
It is also a good idea to start compiling lists of property and debt that was brought into the marriage and property and debt that was accumulated during marriage.
Start Developing Your Support System
Many mental health experts encourage those going through a divorce to make sure they have a good support system of caring individuals around them. You may find that sharing your feelings with friends and loved ones can help you manage your negative feelings and move on. Many people also find that getting involved in a support group or religious organization is a beneficial during a contested divorce.
Contact a Arlington Heights Contested Divorce Lawyer
To learn more about how to protect your rights during a contested divorce, contact an experienced Rolling Meadows family law attorney from Cosley Law Office. Call 847-253-3100 to schedule your free, confidential initial consultation today.
Sources:
http://www.mentalhealthamerica.net/separation-and-divorce
https://www.nerdwallet.com/blog/finance/7-ways-to-prepare-your-finances-for-divorce/