3030 Salt Creek Lane, Suite 120
,
Arlington Heights, IL 60005
Divorce for Homemakers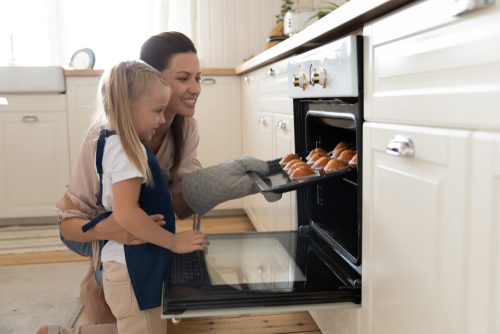 Homemakers do real work with real economic value. Many find that it makes more financial sense for one spouse to stay home to raise children or manage the household. In other cases, one spouse may not work outside the home due to a disability but is still able to contribute to the family in other important ways. When spouses who were homemakers during their marriages get divorced, they often worry about how they will find the money they need to live comfortably after separating from their spouses. Fortunately, Illinois law protects homemaker spouses during divorce in several ways, such as by making spousal support a possibility in some cases. It is important to talk to a qualified Illinois divorce lawyer about how your status as a homemaker might matter during your divorce.
How Does Illinois Divorce Law Protect Homemakers?
There are a few ways state law protects homemaker spouses, including:
Spousal support - Spousal support payments can be ordered in some cases. Getting spousal support is more likely if you were married for a long time or could not easily go back to working for another reason. Courts will consider a large number of different factors in deciding whether alimony is appropriate and if so, how much. Many of these factors have to do with the homemaker's ability to re-enter the workforce.

Equitable division - Illinois is an equitable division state. This means that marital property must be divided in a way that is fair to both spouses. Marital assets are presumed to belong equally to both spouses, regardless of whose income was used to build up or buy the asset. This is because the state recognizes that homemakers contribute to their spouse's ability to focus on their career while doing unpaid labor at home.

Childcare considerations - If the court needs to make a decision about parenting time, it will consider who the children's primary caregiver was. Often, the homemaker spouse is the parent the children are used to spending more time with. Because decisions relating to child custody must be made based on what is in the child's best interests, courts often find that the children would do best continuing to be cared for primarily by the homemaker parent.
A divorce attorney can help you understand how being a homemaker might impact your particular divorce case.
Contact a Cook County, IL, Divorce Attorney
Law Offices of Donald J. Cosley is experienced in helping homemakers get a divorce decree that is fair to them. Attorney Don Cosley, a committed Arlington Heights, IL divorce lawyer, will strive to see you left in a financially secure position. Contact us at 847-253-3100 for a complimentary consultation.