1855 Rohlwing Road, Suite D
,
Rolling Meadows, IL 60008
Is My Spouse Entitled to Half the Marital Estate in an Illinois Divorce?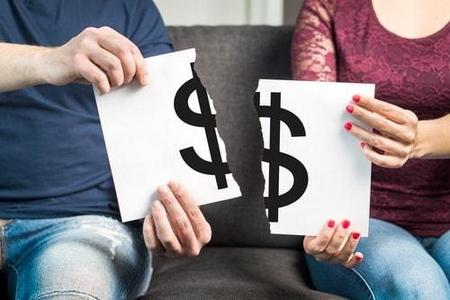 If you are considering divorce or have already decided to end your marriage, you probably have many questions. One of these questions may be about how your accumulated wealth and property will be divided during the divorce process. Television and movies are rife with examples of a resentful spouse getting more than their fair share during a divorce. However, Illinois courts do make every effort to make property division decisions as fairly as possible. If you are wondering how your property will be divided between you and your soon-to-be-ex spouse, read on to learn about Illinois equitable distribution laws.
If You and Your Spouse Agree on How to Divide Property
Illinois courts encourage divorcing couples to make their own decisions about property. If a couple can agree on who will get what after the divorce, there may be no need for court intervention. Understandably, some divorcing couples are not able to come to such an agreement. If you and your spouse cannot reach a settlement about property and debt, the courts will use a method called equitable distribution to make property decisions.
If You and Your Spouse Cannot Agree on Property Division
Only marital property is divided during divorce. Marital property generally includes all the wealth and assets a couple accumulated after getting married. Non-marital or separate property includes property a spouse entered into the relationship with already. Separate property can become marital property if it is comingled. For example, if a husband enters the marriage with a sizable savings account and then uses some of that money for household expenses, the whole account may be considered marital property.
When an Illinois court decides what property belongs to what spouse after a divorce, it uses a method called equitable distribution. Instead of splitting the marital estate 50-50, many factors are considered by courts in order to reach the most reasonable and fair distribution possible. Illinois courts consider factors including but not limited to:
Each spouse's contribution to the marital estate;
The contribution of a spouse as a homemaker or caretaker;
Any dissipation or wasted/hidden assets;
The value of property assigned to each spouse;
The duration of the marriage;
Each spouse's economic circumstances;
Any prior marriages;
Any valid premarital or prenuptial agreement;
The age, health, occupation, employability, and needs of each spouse;
Custody provisions for children of the marriage;
Whether or not spousal maintenance (spousal support) is being ordered; and
Tax consequences of property division.
Contact a Rolling Meadows Family Law Attorney Today
If you have further questions about property division or another aspect of divorce, contact the experienced Arlington Heights divorce lawyers at the Cosley Law Office. Call us at 847-253-3100 to schedule a free initial consultation.
Source:
http://www.ilga.gov/legislation/ilcs/documents/075000050K503.htm