1855 Rohlwing Road, Suite D
,
Rolling Meadows, IL 60008
Five Illinois Divorce Laws You Should Know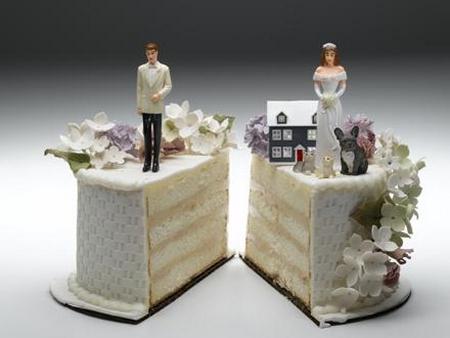 While it may be easy for most people to believe that have a fairly good grasp on the laws of the state in which they reside, many are often surprised by the sheer volume of enacted legislation that governs their lives. In Illinois, there are countless pages of statutes which provide guidance regarding criminal matters, operation of a motor vehicle, and civil procedures, including divorce and related concerns.
The bulk of Illinois law dealing with divorce can be found in the Illinois Marriage and Dissolution of Marriage Act, or IMDA, which constitutes its own section (750 ILCS 5) of the state's statutory code. Many of the provisions in the IMDMA are rather straightforward, but others may seem a little curious.
For example, you may not know that, under Illinois law:
Residency restrictions apply to filing for divorce: At least one spouse must have been a resident of Illinois, or stationed in Illinois as a member of the armed forces, for at least 90 days prior to petitioning for divorce;
The venue of divorce proceedings does not impact the validity of the outcome: The law provides that proceedings shall be held in either party's county of residence but may occur anywhere in the state. Either party may object to the location of the proceedings, but only at the very beginning of the process, as venue is not jurisdictional in Illinois;
No-fault divorce requires a separation period: The prescribed period of separation for a divorce on the grounds of irreconcilable differences is supposed to be no less than two years. By agreement of the parties, however, the separation period may be reduced, but to no less than six months;
Infidelity is grounds for divorce, but often affects little else: Grounds for divorce in Illinois include bigamy, abandonment, and adultery among others. The law explicitly states, however, that marital misconduct (which includes cheating) cannot be considered when dividing marital assets or determining spousal support; and
Spouses should not expect a 50/50 split of marital property: Illinois is an equitable distribution state which means that marital property, assets, and debts are to be allocated in accordance with what is just and fair, based on the consideration of a number of factors. Equitable does not necessarily mean equal, and, in many cases, they are vastly different concepts.
If you are considering divorce, Illinois law regarding the process has likely taken on a new importance to you. For help in understanding the law and how it may apply to your situation, contact an experienced Arlington Heights divorce attorney today. Our knowledgeable team will work with you in developing an approach to divorce that will allow you and your family to achieve the best possible outcome.