1855 Rohlwing Road, Suite D
,
Rolling Meadows, IL 60008
What is the Process of Divorce Mediation Like in Illinois?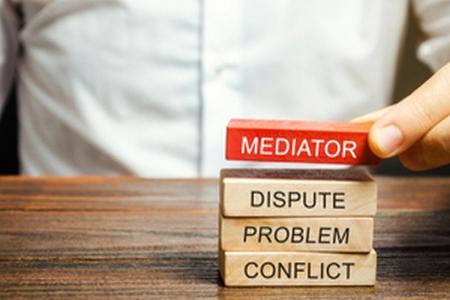 While getting divorced is rarely easy, it does not always have to be a big fight that results in long, expensive court battles. Illinois encourages divorcing couples to pursue alternative dispute resolution strategies like mediation because both spouses tend to be more satisfied with the result.
If you are considering
divorce mediation
, you probably have never been divorced before and may have some questions about what the mediation process looks like. In this blog post, we will give a general overview of the mediation process in an average Illinois divorce. It is important to remember that every situation is unique and a qualified attorney is the best person to answer your questions about mediation.
What is Mediation in an Illinois Divorce?
Mediation is a process during which both spouses meet with a trained, impartial party (called the "mediator") to talk about and negotiate issues in a divorce. These include, but are not limited to:
A couple may choose a mediator themselves or one may be appointed by a court. Likewise, a couple can choose how to pay for a mediator or a court can mandate how the cost will be divided. Although paying for a mediator may seem like an unnecessary additional cost, many couples end up saving money because they can resolve their issues faster.
What Happens During Divorce Mediation?
The mediator will listen to both spouses, help them set priorities, and try to prevent them from drifting into personal disputes. While mediators do not give legal advice, they are familiar with Illinois' divorce laws and can help spouses create a divorce agreement that a judge is likely to approve. Both spouses may have attorneys present and certainly may have attorneys representing them throughout the divorce process, but some mediators discourage the presence of attorneys during negotiations because it may make the process more combative.
Once a couple reaches a mutually acceptable divorce settlement, a mediator can draft the divorce agreement and help the couple submit it to the court for approval. Couples who successfully complete the hard work of solving important issues before filing for divorce can file for an "uncontested divorce," which is faster and less expensive than going to court.
Mediation is not appropriate for all divorces. If you are experiencing domestic violence, child abuse, or if your spouse is committed to digging in his or her heels rather than cooperating, mediation may not be helpful.
Call an Arlington Heights Divorce Mediation Lawyer
At the Cosley Law Office, we believe that going through the process of mediation does not mean giving up your rights or compromising on everything that is important to you. Instead, we will work assertively but cooperatively to find an agreement that minimizes conflict and helps you move forward with life after divorce. To learn more about mediation and how it may be helpful to you, schedule a free consultation with an experienced Rolling Meadows divorce attorney today by calling us at 847-253-3100.
Source:
https://www.ilga.gov/legislation/ilcs/ilcs4.asp?DocName=075000050HPt%2E+IV&ActID=2086&ChapterID=59&SeqStart=3900000&SeqEnd=5400000
https://www.ilga.gov/legislation/ilcs/ilcs3.asp?ActID=2489&ChapterID=51