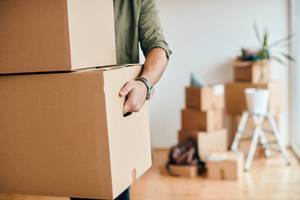 People move for a variety of reasons including a new job, better schools, or a chance to be closer to extended family. However, there can be complications with a relocation in the wake of a divorce if you and your former spouse are sharing custody of your children. Indeed, if your move meets certain distance criteria, you are required to seek approval from the court. If you are considering a move, you need to be well-informed about your legal requirements and should know on what grounds your former spouse could contest the move.
Implications of a Relocation in Illinois
In Illinois, when one parent who has primary or shared custody wishes to move, no matter the distance, they are legally required to notify the other parent at least 60 days before the planned date of the move. For relocations above a certain distance, special approval of the court is required because of the potential impact it may have on the existing parenting plan and parental responsibilities. These distances are:
More than 25 miles if the child currently resides in Cook, Lake, McHenry, DuPage, Kane, or Will Counties

...