1855 Rohlwing Road, Suite D
,
Rolling Meadows, IL 60008
Why Establish Paternity?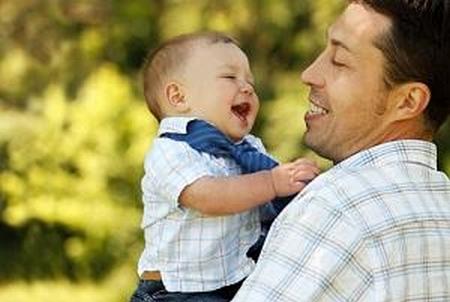 Paternity issues are complicated, emotional, and sometimes contentious matters- so much so that some may wonder why it is important or even necessary. Rest assured: this legal process, which is used to establish the biological father of a child, offers numerous benefits for all involved. Understand why you should take steps to legally establish paternity.
Benefits of Establishing Paternity for Mothers
When a married woman gives birth to a child, her husband is automatically presumed to be the father. He is generally the one who will be held responsible for child support, and he is the one who will likely split parenting time with the mother should the marriage end in divorce. The one exception is if a husband or an alleged father contests the validity of the child's paternity.
In contrast, children born to unmarried mothers have "alleged" (potential) fathers. Before she can seek child support, assistance with health insurance, or other benefits for her child from the alleged father, legal steps must be taken to establish his paternity. Once she does, her child will be eligible for any paternal benefits that the father may be obligated to provide.
Benefits of Establishing Paternity for Alleged Fathers
An alleged father does not have any obligation to their child nor does he have any legal rights. This means that he cannot assert his right to participate in the life of his child. Furthermore, if the mother loses custody, decides to place the child up for adoption, or otherwise loses or relinquishes her parental rights, then the alleged father cannot step in and assert his right to assume custody.
Establishing paternity does not give an alleged father automatic rights to their child. However, it is a big step in the right direction. Legal paternity gives a father a way to pursue parenting time and decision-making power in the life of his child. If the mother's rights are terminated, either by choice or by the courts, the legally established father is able to assert his right to raise the child.
How Paternity is Legally Established
There are three ways that an unwed couple can establish paternity. If they are both certain that the alleged father is the biological father, both parents may sign a Voluntary Acknowledgement of Paternity (VAP). However, parents who are uncertain of the father's biological tie to the child, they should refrain from signing a VAP form. Instead, they should pursue another method to establish paternity.
Alleged fathers are able to request genetic testing to validate their biological tie to the child. From there, a judge can enter an Order of Paternity in court, or an Administrative Paternity Order can be entered by the State of Illinois' Department of Healthcare and Family Services. Alternatively, an alleged father or natural mother can contest paternity or file a Rescission of Voluntary Acknowledgement of Paternity within 60 days of signing a VAP form.
How Our Family Law Attorneys Can Help
Failing to legally establish paternity or accepting an invalid Order of Paternity can have long-term, long-standing consequences. Our Arlington Heights family law attorneys can protect your rights, and the rights of a child that is caught in the middle. Contact us to schedule your initial consultation today.
Source:
http://www.ilga.gov/legislation/ilcs/ilcs5.asp?ActID=3638&ChapterID=59