1855 Rohlwing Road, Suite D
,
Rolling Meadows, IL 60008
What Happens if We Own a Family Business and Get Divorced?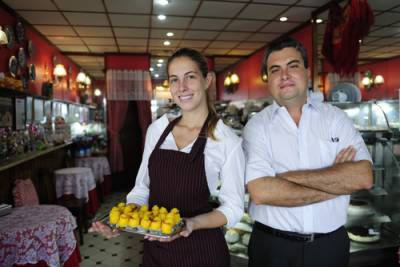 Divorce is rarely without complications. However, when a divorcing couple shares a family business, the divorce can be especially complex. Married spouses who are also business partners will need to determine how to address ownership of the business and the division of business assets during their divorce.
Dividing Business Assets in Your Divorce
A family business will likely be considered marital property in your divorce. This means that both spouses have a right to an equitable share of business assets. Before a business can be addressed during property division in a divorce, the spouses will need to determine the value of the business. There are many different ways to value a small business, but it is best to have a professional appraiser handle business valuation. This ensures that the valuation is as accurate as possible.
Ownership of the Family Business
Business owners pour their hearts and souls into their businesses. As a business owner, you may be hesitant to walk away from the business entirely. It may be possible for you and your spouse to continue to run the business together even after your divorce. However, if you choose to go this route, make sure a lawyer helps you set up the appropriate legal protections.
Alternatively, you may decide you want out of the business. In this case, your spouse may "buy out" your portion of the business. Similarly, if you decide to become the business's sole owner, you may compensate your spouse for his or her share with assets of equivalent value.
Some divorcing spouses decide that it is best to sell the business entirely and split the proceeds. This gives both spouses a chance to pay off debts and have a fresh start. The option that you choose will depend on your financial needs and goals, earning capacity, the tax consequences of business ownership, and other factors. An experienced divorce lawyer can help you evaluate all of your different options and decide how to proceed.
Contact a Rolling Meadows Divorce Lawyer
Owning a family business will almost certainly complicate a divorce case. If you are thinking of ending your marriage and you and your spouse share a business, you need an experienced, knowledgeable attorney. Contact skilled Arlington Heights divorce attorney Donald J. Cosley to get the help you need. Mr. Cosley has practiced law since 1994 and is equipped to handle complicated property division concerns, including ownership of a family business. Call Law Offices of Donald J. Cosley at847-253-3100 for a free, confidential consultation.
Source:
https://www.forbes.com/sites/catherineschnaubelt/2019/03/15/how-to-divide-the-family-business-in-a-divorce/