1855 Rohlwing Road, Suite D
,
Rolling Meadows, IL 60008
What Do I Need to Include in My Illinois Parenting Plan?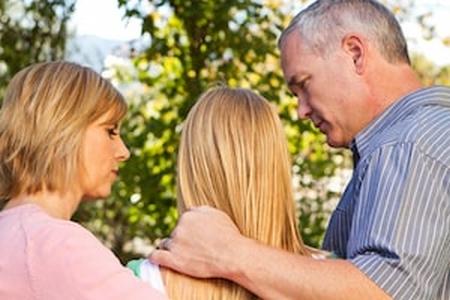 If you and your spouse have minor children together at the time of your divorce, one important aspect of the divorce process is creating a parenting plan that addresses how the two of you will share parenting time and parental responsibilities. If you and your spouse are willing and able to cooperate, you can work together to create your parenting plan. On the other hand, if you have major disagreements, you will likely each need to submit a plan for the court's consideration. In either case, there are certain items that your parenting plan must address.
Illinois Parenting Plan Requirements
According to the Illinois Marriage and Dissolution of Marriage Act, there are several important matters that a parenting plan must include to ensure that it meets the approval of the court. These include:
The allocation of decision-making responsibilities regarding the children's health, education, religion, and moral upbringing.

Living arrangements for the child, including a schedule of parenting time or a formula for determining it. You should also clearly identify which parent will have the majority of the parenting time.

Contact information for both parents, including the address and phone number of their home and workplace.

The primary residential address for the children for the purposes of school enrollment.

A statement of the parents' rights to information and records related to the children's medical care, child care, education, and extracurricular activities.

Provisions for transportation of the children between homes and communication with a parent during the other parent's scheduled time.

Provisions for notifying the other parent of an intended change in residence and other important developments in the children's lives.

Provisions for the handling of future modifications to parenting time and parental responsibilities, including in the event of a parent's relocation.

Provisions for the right of first refusal, if you wish this to be part of your parenting plan. This grants a parent the right to time with the children if the other parent needs child care during his or her parenting time.
Aside from these required items, you may choose to include other provisions as you see fit to protect your child's interests or to make co-parenting more successful. Before approving any parenting plan, the court will review it thoroughly to ensure that all of the terms are in your children's best interests.
Contact a Rolling Meadows Parenting Plan Attorney
Whether you are able to work together with your spouse, or you expect significant legal conflict over the parenting plan, an Arlington Heights family law attorney can provide valuable advice to protect you and your children's rights. Contact the Cosley Law Office today at 847-253-3100 to request a free consultation.
Source:
https://www.ilga.gov/legislation/ilcs/fulltext.asp?DocName=075000050K602.10