1855 Rohlwing Road, Suite D
,
Rolling Meadows, IL 60008
Understanding Postnuptial Agreements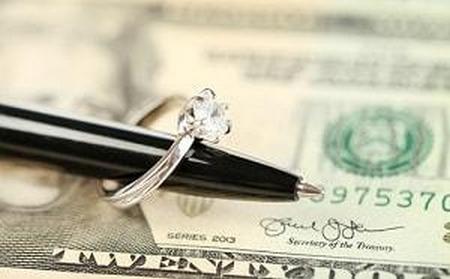 Prenuptial agreements are fairly common among married couples in this day and age. They can be used to clarify ownership assets, resolve questions of property division in the event of a divorce, and a host of other legal concerns. However, many couples do not sign prenuptial agreements only to discover a need for such an agreement later in the relationship. In such cases, fortunately, a postnuptial agreement may be an option.
Why a Postnuptial Agreement?
Postnuptial agreements are those conducted after a couple is married, but before any divorce plans—if they ever occur. They may cover many of the same questions as prenuptial agreements, but not all. Some considerations—such as the disposition of assets or debts acquired since the marriage began—are only going to appear in a postnuptial agreement.
One of the common reasons for couples to consider a postnuptial agreement is when one or both partners decide to embark on a new business opportunity or enter into another situation that might put several marital assets at risk. In cases like this, a postnuptial agreement can safeguard some of the marital assets that might otherwise be at risk if the business fails. Another other common reason is when a couple is experiencing problems, but the spouses are hesitant to divorce lest they lose certain assets. If property is a settled question, some people feel more comfortable making a decision about the future of the marriage.
Postnuptial Agreements in Divorce
Some couples, even if they are having problems, elect to postpone getting a divorce, instead choosing to protect their assets with a postnuptial agreement. However, if they do end up deciding to divorce, there is no need to dispose of those assets again. In Illinois, your postnuptial agreement may be incorporated into a divorce decree in its entirety as long as it complies with the tenets of the Illinois Marriage and Dissolution of Marriage Act (IMDMA). In other words, your postnuptial agreement must not attempt to dispose of any assets or divide any responsibilities that are legally the province of another entity to manage—child support, for example, which must be handled by a family court at the time of the divorce. If the agreement is drawn up according to the applicable law, a divorce court will take its provisions into account when disposing of marital assets and debts, including classifying specific assets as 'nonmarital' if the postnuptial agreement has placed them into that category.
Be advised, however, that when drawing up a postnuptial agreement, it is imperative that you and your spouse ensure your interests are protected, which is often done by engaging separate attorneys. If a postnuptial agreement is a collaborative effort, there is less likelihood that it will be ruled unconscionable or unenforceable.
An Attorney Can Help
Some couples see prenuptial and postnuptial agreements as proof of a lack of trust in one's spouse. Others see them as just one more tool to ensure that all members of the family are well taken care of, no matter what may happen. If you have questions about prenuptial or postnuptial agreements, contact an experienced Rolling Meadows family law attorney. Call 847-253-3100 for a free consultation today.
Sources:
http://www.ilga.gov/legislation/ilcs/documents/075000050k503.htm
http://ilga.gov/legislation/ilcs/documents/075000050K502.htm