1855 Rohlwing Road, Suite D
,
Rolling Meadows, IL 60008
Understanding Equitable Distribution in an Illinois Divorce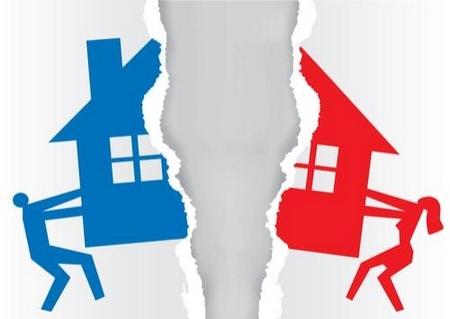 When a couple gets divorced, everyone "knows" that each spouse is entitled to half of everything the couple owns, including the property that each party brought with them into the marriage. This idea is repeated as fact in countless movies, television programs, and informal advice forums. Such an assumption, however, about how property is divided in a divorce is, at best, misguided and, at worst, completely inaccurate—at least in the state of Illinois.
Equal Division Is Not Guaranteed
Illinois is known as an equitable distribution state when it comes to dividing property in a divorce. Equitable is not the same as equal, and the distinction is very important. The principles of equitable distribution—and Illinois law—require marital property to be divided in a manner that is fair and just. To determine what is fair and just, the circumstances of the marriage, divorce, and expected post-divorce situation must be taken into account.
Important factors include:
Each spouse's contribution to the marital estate, including any contributions made by a stay-at-home parent or homemaker;
The length of the marriage and the lifestyle that was established;
Each spouse's income, resources, and obligations;
Pending or finalized parenting arrangements for the couple's children;
Whether spousal support is being considered and/or how much has been awarded;
The tax implications of dividing property; and
Any existing prenuptial or postnuptial agreement between the spouses.
Not Everything is Divided
The other half of the 50/50 split assumption is also inaccurate in most cases. A divorcing couple does not need to divide everything either spouse has ever owned. Instead, the law specifies that only marital property is subject to division in a divorce. Marital property is any asset or debt that was acquired by either spouse during the marriage, with limited exceptions carved out for gifts and inheritances to one spouse. This means that property that was owned before the marriage is not part of the marital estate in most cases. It is possible for non-marital property to become marital property, which can create complications, but a skilled attorney can help sort out the details.
Call a Rolling Meadows Family Lawyer for Help
If you are considering a divorce and would like to learn more about the Illinois laws governing the division of marital property, contact an experienced Arlington Heights divorce attorney. Call 847-253-3100 to discuss your case and to schedule a free consultation with a member of our team today. At Cosley Law Office, we will help you understand your available options and work with you in making the best decisions possible.
Source:
http://www.ilga.gov/legislation/ilcs/ilcs4.asp?DocName=075000050HPt%2E+V&ActID=2086&ChapterID=0&SeqStart=6100000&SeqEnd=8350000