1855 Rohlwing Road, Suite D
,
Rolling Meadows, IL 60008
Teen Sexting: Girl Charged With Sex Crimes Against Herself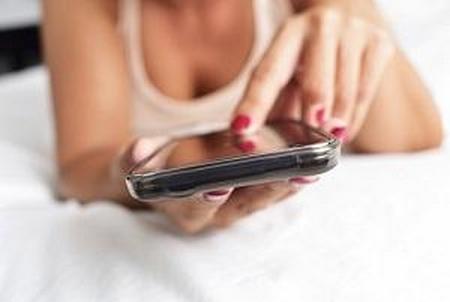 "Victimless crime" is a common phrase used to rationalize certain illegal behaviors, such as public intoxication and recreational drug use. It implies that no other party was injured or damaged by the activity and, in the minds of certain groups, should be therefore punished less harshly or not at all. While there may be some merit to such an argument, could it possible to commit a crime against yourself? Based on recent case in North Carolina in which a teen girl was charged with sex crimes against herself, the answer seems to be "maybe."
Teen Sexting
According to a number of recent studies, as many as one in four teens engage in sexting, or sending sexually explicit images electronically to another person. As such, it hardly seemed all that unusual for a 16-year-old Fayetteville, NC, girl to send a nude photo of herself to her boyfriend, also age 16. She was arrested on two counts of sexual exploitation, one for possessing the photo and one for sending it. The warrant for her arrest, reports indicate, listed her as both the suspected adult perpetrator and the minor victim. The boyfriend faced similar charges for possessing the picture she sent, along with several explicit photos of himself. While certain concessions are often made for consent and similarity in age, the local sheriff's department said, such charges are not often dismissed completely. The case, and others like it around the country raise some very interesting questions about the correlation of technology, social morality, and law enforcement.
Illinois Law
Several years ago, the state of Illinois took a more proactive approach to the issue, passing a law directly dealing with teen sexting. The law provides that a minor who distributes or disseminates "an indecent visual depiction of another minor through the use of a computer or electronic communication device" (emphasis added) may be found to be a "minor in need of supervision." Such a finding may require the minor to obtain counseling or support services and to perform community service.
While the law does provide this option for teens sharing photos of others, it does not seem to directly address those who send pictures of themselves. It also does not close the door on other prosecution. Several cases around the state have indicated that more serious criminal charges are also possible, depending on the situation, including possession of child pornography and dissemination of harmful material to a minor.
If your child is facing legal concerns over sexting, it is important to seek the help of an experienced juvenile defense lawyer in Rolling Meadows. At the Cosley Law Office, we understand the seriousness of sex crimes, and are sensitive to the realities of adolescence. We will review your child's case and help you and family find a resolution that minimizes the potential impact to his or her future. Call 847-253-3100 today for your free consultation.
Sources:
http://www.fayobserver.com/news/local/nc-law-teens-who-take-nude-selfie-photos-face-adult/article_ce750e51-d9ae-54ac-8141-8bc29571697a.html
http://www.washingtonpost.com/news/parenting/wp/2014/10/06/sexting-is-the-new-first-base-yes-maybe-even-your-child/
http://abc7chicago.com/archive/9523788/
http://www.nydailynews.com/news/crime/4-illinois-high-school-students-face-charges-sexts-article-1.2151909