1855 Rohlwing Road, Suite D
,
Rolling Meadows, IL 60008
Pitfalls to Avoid When Creating a Prenuptial Agreement in Illinois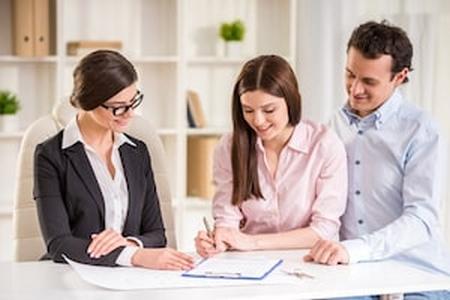 Drafting a prenuptial agreement with your partner can not only be an important means of protecting both of your assets, but also an opportunity for you to get on the same page regarding your finances. However, there are many ways in which the process of creating a prenup can go wrong, especially without the guidance of an experienced attorney.
Be Aware of Common Mistakes
As you work on creating your agreement, these are some of the most common pitfalls that you should be sure to avoid:
Pressuring your spouse into the agreement. Raising the subject of a prenuptial agreement can be somewhat awkward under any circumstances, especially if your partner is not expecting it. Trying to force them into an agreement that they are not comfortable with only makes matters worse, and in fact, it will likely make your agreement invalid and unenforceable.

Being dishonest about your assets and debts. In order to create a fair agreement, both partners need to have full knowledge of each other's finances. Lying or withholding information puts your partner at a disadvantage, and it will also invalidate the agreement.

Failing to understand your own financial situation. Before you enter into an agreement with your partner, you need to be prepared with a comprehensive understanding of your own assets and debts, both to protect your own interests and to ensure that you make all necessary disclosures.

Waiving your right to spousal support. A prenup can include an arrangement for spousal support if you and your partner get divorced. It can also include a stipulation that no spousal support will be awarded, but it is often unwise to agree to such a provision. If your situation changes in the future and your divorce leaves you unable to support yourself, spousal maintenance may be necessary.

Focusing only on divorce. Thinking about a prenuptial agreement as just a means of preparing for a possible divorce can sour your marriage before it starts and lead you to overlook provisions that could be beneficial, like addressing rights to certain properties during your marriage or the death benefit for a life insurance policy.

Forgetting to update your estate plan. Creating a will or trust along with your prenuptial agreement helps to ensure that the agreement will be honored even if you or your partner passes away.
Contact an Arlington Heights Prenuptial Agreement Attorney
In order to avoid these mistakes, both partners can benefit from consulting with a knowledgeable Rolling Meadows family lawyer before drafting and signing a prenup. At Cosley Law Office, we will advise you to help protect your interests and create a valid, enforceable agreement. Contact us at 847-253-3100 today for a free consultation.
Sources:
https://www.ilga.gov/legislation/ilcs/ilcs3.asp?ActID=2087&ChapterID=59