1855 Rohlwing Road, Suite D
,
Rolling Meadows, IL 60008
How Life Insurance Can Be Used as Security in a Divorce Case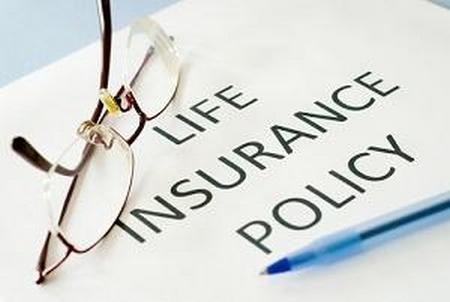 For many individuals, it takes a divorce to realize just how financially dependent a person may be on his or her spouse. This, of course, may be all the more true if you are also trying to raise children. It is for exactly such reasons that the divorce laws in Illinois include provisions for spousal maintenance and child support. These orders are issued, when appropriate, by the court to distribute the financial burden more equitably between you and your ex-spouse. But, what would happen if your ex-spouse was no longer around to provide support for you or your children? Would you be able to get by? If the answer is no, you may want to speak with family law attorney about including life insurance requirements in your divorce agreement.
Why Life Insurance?
A life insurance policy is designed to pay financial benefits to the named beneficiaries of a policyholder upon the policyholder's death. These funds are often used to cover funeral costs, pay down debts, or to simply maintain a similar lifestyle. Married individuals will commonly name their spouse as the primary beneficiary to help provide a level of security in the event of their death.
Reliance on Your Ex-Spouse
It may not be easy to admit, but if you are seeking spousal maintenance or child support, you are still financially dependent, to at least a certain extent, on your former partner. Your reliance may not be as strong as it once was during your marriage, but you likely count on his or her help to provide for your most basic needs and those of your children. If he or she were to die suddenly, you could face tremendous difficulty as a result of the support payment ending.
Added Security
To protect yourself, consider asking the court to require your ex to carry life insurance naming you or children as the beneficiaries. If maintenance or child support has already been ordered, you have already shown that your situation requires his or her help, and a life insurance policy is merely an added protection. Your ex-spouse may be hesitant to agree to such a request if it is simply to help you, so it may take some reminding that anything helping you also helps your children. No matter what has gone on between the two of you, your children deserve to remain the highest priority for both of you.
Call a Rolling Meadows Divorce Attorney
If you have questions about including a life insurance requirement in your divorce judgment, contact an experienced Arlington Heights family law attorney. We will review your case and help you understand your available options. Call 847-253-3100 today to schedule your free consultation at Cosley Law Office, and let us assist you in providing your children the security they need and deserve.
Source:
http://www.ilga.gov/legislation/ilcs/ilcs4.asp?DocName=075000050HPt%2E+V&ActID=2086&ChapterID=0&SeqStart=6100000&SeqEnd=8350000