1855 Rohlwing Road, Suite D
,
Rolling Meadows, IL 60008
Frequently Asked Questions About Orders of Protection in Illinois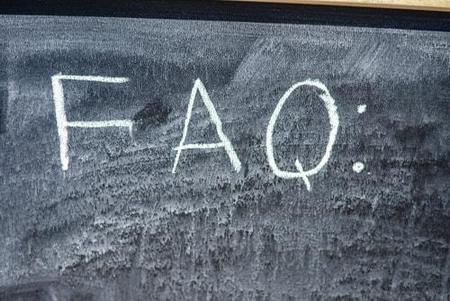 Did you know that as many as one in three women and one in four men, on average, will suffer abuse perpetrated by a spouse or domestic partner at least once during their lives? These numbers do not even account for violence or abuse committed by parents, children, siblings, or other family members. Domestic violence is a serious problem for countless families throughout Illinois, and addressing such violence often begins with seeking an order of protection.
Many domestic abuse victims have similar questions about protective orders, including:
Q. What is an order of protection?
A. An order of protection is a court-issued directive that can be issued to protect victims or potential victims of domestic violence from their abuser.
Q. Who can request an order of protection?
A. Because orders of protection are used to address domestic violence concerns, only those with certain types of relationships with the alleged abuser can seek protective orders. This includes current and former romantic partners, individuals who live(d) with the alleged abuser, relatives and children, and anyone with disabilities who receives care from the alleged abuser. Neighbors, friends, acquaintances, and strangers do not have the standing to request an order of protection.
Q. Is there a difference between an order of protection in civil court and one in criminal court?
A. Yes, and the appropriate venue depends on the facts of the case. An order of protection may be requested in criminal court if there are criminal charges being pursued against the alleged abuser. The attorney of record for the victim in a criminal case is the State's Attorney. An order of protection may also be requested in civil court, but only if no criminal charges have been filed. A victim may hire an attorney or request the order pro se—that is, representing him- or herself.
Q. Do I need to tell my abuser that I want an order of protection?
A. Absolutely not. If you feel that you are in danger, you can go directly to the courthouse in your county and request an emergency order of protection. You will need to provide testimony regarding the danger you are in and what types of remedies you are seeking. If the judge determines that an emergency order of protection is appropriate, the order will be issued immediately. The court will take care of notifying the alleged abuser.
Q. How long can an emergency order of protection last?
A. If the judge issues an emergency order, it can remain in effect for up to 21 days. An emergency order is intended to last only until a hearing can be held to determine if a more permanent order is necessary. Before a plenary order of protection can be issued—which can last for up to two years—both you and your alleged abuser will have the opportunity to present your case to the court.
Q. What will happen during the hearing?
A. At a hearing for a plenary order of protection, both sides have the chance to present evidence and witnesses. As a victim, the burden of proof is on you to show that your abuser presents a credible danger to you. The alleged abuser will have the opportunity to refute your claims. A plenary order of protection is a serious matter, and one will not be issued without careful consideration of the facts.
Q. Why should I hire a lawyer?
A. While the law allows you to represent yourself in proceedings related to orders of protection, doing so on your own is not advisable, especially once an emergency order has been issued. An experienced domestic violence lawyer can help you understand what is relevant and necessary in building your case for a plenary order of protection. Your attorney can also assist with preparing evidence and finding witnesses whose input may be helpful. As a victim of domestic abuse, you may be experiencing a whirlwind of emotions and concerns, and a lawyer can provide guidance and support.
Q. Who can help me?
A. If you have additional questions about orders of protection proceedings in Illinois, contact a skilled Arlington Heights domestic violence attorney at Cosley Law Office. Call 847-253-3100 for a free consultation today.
Sources:
http://www.ilga.gov/legislation/ilcs/ilcs5.asp?ActID=2100
http://www.ilcdvp.org/Documents/2013/IDVA%20handout%204%2006.pdf
http://www.cookcountyclerkofcourt.org/Forms/pdf_files/DVOP001.pdf