1855 Rohlwing Road, Suite D
,
Rolling Meadows, IL 60008
DUI Awareness on "Blackout Wednesday"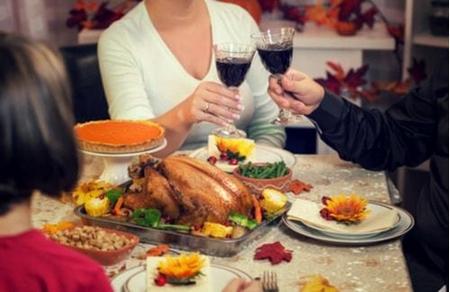 This Thursday is Thanksgiving—a time when old friends and relatives get together to celebrate and give thanks for the blessings in their lives. Unfortunately, during the holiday, many people choose to drink and then get behind the wheel of a car. Bars are often very crowded the day before Thanksgiving as many have the next day off work, so they feel more comfortable drinking more than they normally would. Drinking on that particular night has become so prevalent that it has earned the ominous nickname of "Blackout Wednesday." Others, of course, may drink to cope with family and personal stresses, which can be especially difficult during the holidays. Still others just want to party and have a good time and do not realize they are too intoxicated to drive.
Plan for a Ride Home If You Plan to Drink This Wednesday
Data from the National Highway Traffic Safety Administration shows that during the Thanksgiving holiday in 2013, there were 137 traffic fatalities caused by drunk drivers. Misty Otto, spokeswoman for Mothers Against Drunk Driving, encourages people to plan ahead if they are going to be drinking Wednesday. Establishing a designated driver, using taxis or ridesharing services like Uber, or using public transportation are all safe alternatives to getting behind the wheel after drinking.
Consequences of DUI in Illinois Are Serious
Law enforcement and public safety officials have acknowledged that there will be roadside safety checkpoints set up in the area on Wednesday night and throughout the holiday weekend. In addition, officers throughout the region will be on the lookout for impaired drivers.
If your blood-alcohol concentration (BAC) is 0.08 or higher, you are considered legally intoxicated and cannot legally drive. If you have a BAC between 0.05 and 0.08, you may still be cited for a DUI if the officer has other reasons to believe you are impaired, including slurred speech or difficulty concentrating. Consequences for driving under the influence can be severe. Penalties often include an immediate license suspension, fines, ignition interlock device (IID) installation, and jail time. The legal process is also expensive. The Illinois DMV estimates that the minimum cost of a first DUI conviction is about $16,600. Beyond the serious legal and financial consequences, driving while drunk puts yourself, your passengers, and the other drivers on the road in danger.
Call Us for Help
If you or a member of your family is facing charges for DUI, it is important to work with a legal professional who will fight to protect your rights. Contact an experienced Arlington Heights DUI defense attorney to discuss your case and your available options. Cosley Law Office would like to wish you and your loved ones a safe, happy, and relaxing Thanksgiving holiday.
Sources:
https://www.dmv.org/il-illinois/automotive-law/dui.php