3030 Salt Creek Lane, Suite 120
,
Arlington Heights, IL 60005
Do Courts Favor Mothers in Child Custody Cases?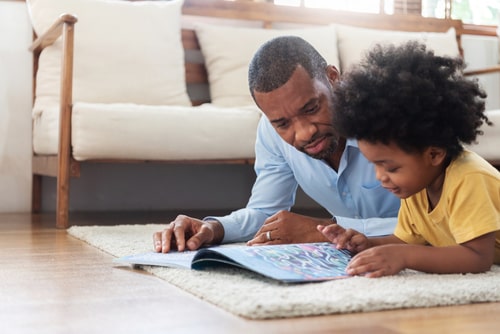 Illinois law dictates that both of a child's parents, regardless of their genders, are to be treated equally under the law in all matters, including those concerning child custody. Our state has historically been very progressive about how parents of varying genders are treated in parentage and child custody cases. To begin with, Illinois uses the gender-neutral term "parentage" rather than "paternity" in nearly all formal documents. Fortunately for fathers, Illinois recognizes that a child's relationship with each parent is equally important and worthy of protection. Courts tend to favor parenting time schedules that give both parents roughly equal meaningful time with their children for this reason. However, it is also critical for fathers involved in custody cases to be represented by a knowledgeable attorney, as experiencing some latent bias is always a risk.
Was Child Custody Law Always Fair to Fathers?
The short answer is no. Illinois, like most other states, used to heavily favor mothers in child custody disputes. Additionally, up until fairly recently, all child custody cases used to necessarily involve a mother and a father. Now, these cases may well involve any combination of mothers, fathers, and parents of other genders.
Illinois used to follow what was called the "tender years doctrine." This legal doctrine held that young children were better off with their mother, who was almost certainly the primary caregiver and very likely a stay-at-home parent. A lot has changed since these times.
What Has Changed in Illinois Parenting Time Law?
The law no longer automatically favors any parent of any gender. Rather, courts are given a list of factors to consider when creating a parenting time schedule. Factors include things like whether one parent is in fact the child's primary caregiver, each parent's actual relationship with the child, and the wishes of the child. Mothers, fathers, and other parents are to be given equal consideration, and all decisions are to be made based on what is in the best interests of the child.
However, it is also more common for parents who are splitting up to work out a parenting plan by agreement. Attorney-assisted mediation can help parents create a parenting time schedule that will work for both of them and the child involved. It is fairly uncommon for child custody cases to go to court today.
Contact an Arlington Heights, IL, Child Custody Attorney
Law Offices of Donald J. Cosley represents all parents with the same high level of care. Our dedicated Cook County child custody lawyers will do all we can to protect the relationship you share with your child. Contact us at 847-253-3100 for a complimentary consultation.