1855 Rohlwing Road, Suite D
,
Rolling Meadows, IL 60008
Considerations When Undertaking a High Net-Worth Divorce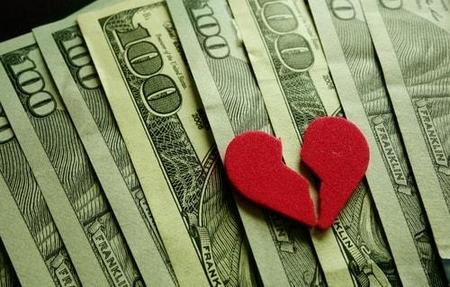 As the old saying goes, he who has much has much to lose. Any divorce can be stressful and financially risky, but high net-worth divorces involve an increased risk. If you are someone with a high net worth or you own complex assets and plan to divorce, you should know that the road ahead may be bumpy. Fortunately, you do not have to face the complex world of high net-worth divorce alone. Divorces involving valuable and complex assets almost always require the skill and experience of a divorce attorney familiar with high-asset divorce.
World's Richest Man to Divorce Wife
Jeff Bezos is mostly known for being the founder, CEO, chairman, and president of the retail giant Amazon. He has an estimated net worth of over $90 billion which makes him the world's richest person. Bezos recently announced that he and his wife of 25 years are divorcing. The couple and their children live in Washington state which has slightly different laws about property distribution during divorce than Illinois.
Like Illinois, Washington law distinguishes between marital or shared property and separate property. Separate property includes property accumulated before the marriage and certain inheritances and gifts. Marital property includes assets accumulated during the marriage as well as property which was separate but was commingled. Washington divides marital property not necessarily 50-50 but instead according to what is equitable or fair. Illinois property division method is called equitable distribution and is similar to Washington's method. Property in an Illinois divorce is divided according to equitable distribution laws which means it will be divided justly but not necessarily equally.
Important Considerations During High Net-Worth Divorces
Complex assets like business holdings, family businesses, overseas investments, retirement accounts, pensions, stocks and stock options, deferred income, trust funds, commissions, and real estate investments can add substantial complication to a divorce. If either party in the divorce owns a business, a professional business valuation may be necessary. High net-worth couples must be especially considerate of the tax implications of property division. Issues like child support and spousal maintenance are also dependent on the income of the two divorcing parties.
Contact an Experienced Rolling Meadows Divorce Attorney
Do not make the mistake of undertaking a high-asset divorce without a qualified attorney you can trust. Contact the skilled Arlington Heights family law attorneys at the Cosley Law Office today. To schedule your free initial consultation, call us at 847-253-3100.
Sources:
https://www.forbes.com/sites/noahkirsch/2019/01/09/jeff-bezos-worlds-richest-person-announces-divorce-after-25-years-of-marriage/#3f9ba50d17db
http://www.ilga.gov/legislation/ilcs/documents/075000050k503.htm