1855 Rohlwing Road, Suite D
,
Rolling Meadows, IL 60008
College Tuition: Financial Rights and Responsibilities of Divorced Parents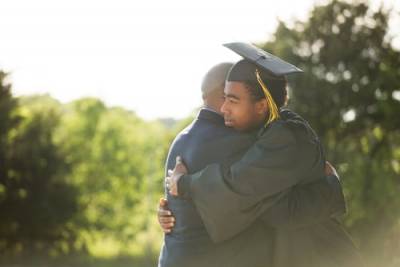 As stores advertise back-to-school specials and children start preparing for the next school year, many parents start thinking about their child's college education. Whether your child is starting kindergarten or will soon begin his or her senior year of high school, planning for college is crucial. Divorced parents are often unsure of what their financial obligations are once their child is college-aged. This blog will discuss how college expenses are handled in Illinois when parents are divorced.
Parents May Be Court-Ordered to Contribute to College Costs
Child support usually ends when a child becomes a legal adult. However, Illinois courts have the authority to order parents to contribute to their child's college education. The amount a parent may be required to contribute depends on many different factors, including:
The child's own financial resources including scholarships, employment income, and work-study programs

Each parent's financial resources including savings and retirement assets

The standard of living the child would experience if the parents were married

The child's academic performance
Sometimes, the court requires the child to contribute to college expenses as well. For example, the child may be asked to cover 20 percent of the total cost of tuition, housing, textbooks, and related expenses and each parent is required to cover 40 percent. Parents may be required to pay for their child's bachelor's degree, but the law does not require parents to cover the costs of education beyond a bachelor's degree. Parents are typically absolved of their obligation if the child's college grade point average falls below a "C," the child gets married, or the child turns 23 years old.
Many people are shocked to learn that the state can require parents to pay for their adult children's college tuition and related expenses. Illinois law does not require married parents to pay for their child's college education, so why should unmarried or divorced parents be held to a different standard? The constitutionality of the college expenses law has been called into question many different times. As of 2022, the law stands.
Contact Our Rolling Meadows Family Law Attorneys
If you are divorced and your child plans to attend college, you need to understand your financial rights and obligations. Arlington Heights divorce lawyer Don Cosley can provide the legal advice and assistance you need. Call the Law Offices of Donald J. Cosley at 847-253-3100 for a free consultation.
Source:
https://www.ilga.gov/legislation/ilcs/documents/075000050k513.htm