1855 Rohlwing Road, Suite D
,
Rolling Meadows, IL 60008
Former Basketball Star Charged With DUI Under Bizarre Circumstances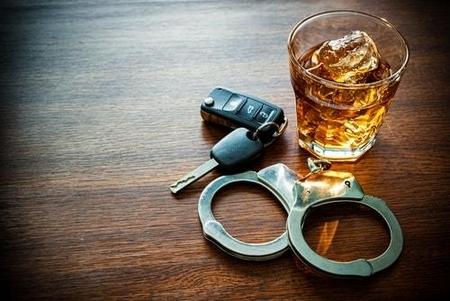 When people think about the consequences of a DUI, what usually comes to mind is the possibility of jail time. However, being convicted of driving under the influence can be devastating in more ways than just one. Those who drink and drive are not only are risking going to jail but are also putting themselves and the surrounding vehicles serious danger.
A former college basketball star was recently arrested for drunk driving in Belleville, Illinois. The arrest happened around 3 a.m. after sheriff's deputies noticed a vehicle stopped at a red light. The light turned green and the car did not move. When other drivers had to physically drive around the stopped car to get through the intersection, the officers became suspicious. Deputies found the driver of the stopped car unresponsive. It quickly became apparent that the driver had actually passed out behind the wheel while driving.
Police have explained that the vehicle "was running and in gear, with his foot on the brake and music was blaring from the interior of the vehicle." There was an also odor of alcohol coming from the driver, according to the police. After officers were able to rouse the sleeping driver, they notified him that he was under arrest. The driver then physically resisted arrest and had to be restrained. He was found to have a blood-alcohol concentration more than twice the legal limit at .185 percent. The driver was cited for disobeying a traffic control device, improper parking on the roadway, obstructing a police officer, and for driving with a blood-alcohol level above the Illinois legal limit of .08 percent.
A DUI Conviction Can Cost More Than One May Think
Being convicted of driving under the influence can have a dramatically negative effect on one's life. Some people who are convicted of a DUI experience the loss of their legal ability to drive, jail time, hefty fees, loss of employment, prevention of employment in some jobs, higher car insurance rates, and personal embarrassment.
Facing Charges?
If you are facing charges for DUI, you need a legal professional who will help you understand your options and fight to protect your rights. The dedicated professionals at Cosley Law Office have been defending clients against DUI charges for over 20 years. If you are facing DUI charges, do not give up your legal rights without a fight. If you do lose your license due to a DUI conviction, we can also help you navigate the driver's license reinstatement process. Contact an experienced Arlington Heights DUI defense attorney to discuss your case today.
Sources:
https://www.dmv.org/il-illinois/automotive-law/dui.php
https://www.indystar.com/story/sports/college/butler/2017/11/07/butlers-roosevelt-jones-arrested-drunken-driving-resisting-arrest/842141001/