1855 Rohlwing Road, Suite D
,
Rolling Meadows, IL 60008
5 Tips for Dividing Business Assets in an Illinois Divorce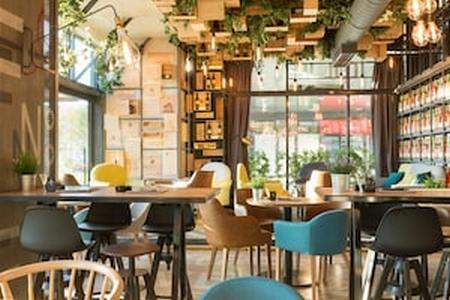 In a high-asset divorce, the division of marital property is often the most complicated element of the divorce resolution. Not only is there simply more to divide, but the types of properties involved also tend to be more difficult to distribute between spouses without adversely affecting their value. Business assets present an especially unique challenge, but with a smart approach, it is possible to resolve the division of property while protecting your business interests.
Protecting a Business in Your Divorce
Successfully addressing business assets in a divorce often requires you to be well prepared, strategic, and open to negotiation and compromise. Here are some specific suggestions that you may find helpful:
Identify any non-marital business assets. Any business assets that are your individual, non-marital property can be excluded from the division of property. It is well worth gathering your records that clearly identify businesses that you owned before the marriage or acquired through a gift or inheritance, for example. Prenuptial and postnuptial agreements can also be very useful in designating a business as non-marital property.

Obtain a business valuation from a knowledgeable professional. When a business is considered marital property, it is important to have an accurate idea of its value in order to understand its implications on the division of the marital estate as a whole. A forensic accountant or another financial expert can help you value a business based on its income, assets, or market value.

Determine how to compensate for your spouse's share. If you want to leave your divorce with sole possession of a business, you will likely need to prepare to compensate for your spouse's share with other marital assets. This may mean allowing your spouse to keep the marital home or other real estate property, or providing compensation from investments or joint bank accounts.

Consider co-ownership. If you are unable to buy out your spouse's share of the business, or if both of you want to remain involved in the business after the divorce, you may be able to negotiate an agreement in which you remain co-owners or business partners. A failed marriage does not necessarily mean that you cannot have a successful professional relationship, but it may be important to have clear terms and precautions in place in case things take a turn for the worse in the future.

If all else fails, sell. While it may be hard to part with a business in which you have invested significant time and money, sometimes selling a business during the divorce makes the most financial sense. Doing so can also make it easier to divide the assets evenly or in just proportions.
Contact a Rolling Meadows High-Asset Divorce Lawyer
As you prepare to divide your business assets in your divorce, an experienced Arlington Heights divorce attorney can provide valuable guidance and legal representation. Call the Cosley Law Office today at 847-253-3100 to request a free consultation.
Sources:
https://www.ilga.gov/legislation/ilcs/documents/075000050k503.htm
https://www.inc.com/guides/2010/05/protecting-your-business-from-divorce.html