1855 Rohlwing Road, Suite D
,
Rolling Meadows, IL 60008
4 Modern Issues Co-Parents Should Discuss When Making Their Parenting Plan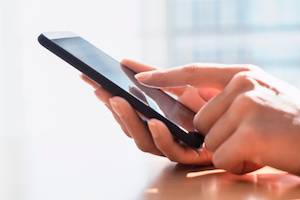 It seems like the world has changed dramatically in the last few years. In many ways it has. Parents who get divorced have an entire new set of obstacles and challenges to face as co-parents.
If you are getting divorced and you share children with your soon-to-be-ex, you will need to make a parenting plan that describes your parenting time schedule and the allocation of parental responsibilities. When you complete your parenting plan, make sure to consider modern issues such as:
Technology and Screen Time
Many parents worry about their children spending too much time on their cell phone, computer, or tablet. Make sure to discuss whether you and the other parent will institute rules about how and when your children use technology. Consider questions like:
Will our children have a "screen time" limit?
Will we install parental controls on computers and phones so our children cannot access inappropriate websites?
At what age will children be allowed to have social media accounts or apps like Tik Tok?
Teenagers and Dating Relationships
Even if you children are young, they will eventually grow up and want to enter the dating world. You and the other parent may want to discuss any rules or procedures for dating relationships. For example, will you children be allowed to have boyfriends and girlfriends over to the house? Will they be allowed to go to their significant other's house? How will you address sensitive topics like safe sex and birth control?
Bedtimes and Curfews
Multiple studies have shown that children are better equipped to handle stress when their home environments are consistent. If one parent makes children go to sleep at p.m. and other lets children stay up past midnight, this can obviously cause major issues. Make sure you and the other parent are on the same page so you child can have the consistency he or she needs. If your children are too old for a bedtime, discuss whether children will have a curfew.
Remote Learning
Although the COVID-19 pandemic is less of an immediate concern than it was before, many children still participate in remote learning part of the time. Young children may not be able to stay home by themselves which means that a parent will need to be home to supervise them during remote learning days. How will you handle this? Will the parent who is assigned parenting time always be responsible for supervising a child during remote learning or are you willing to modify the parenting time schedule to accommodate remote learning?
Contact a Rolling Meadows Divorce Lawyer
One of the best ways to set yourself up for a respectful, effective co-parenting relationship is to develop a detailed Parenting Plan. Arlington Heights family law attorney Donald J. Cosley can help. Call 847-253-3100 for a free consultation.
Source:
https://www.ilga.gov/legislation/ilcs/fulltext.asp?DocName=075000050K602.10